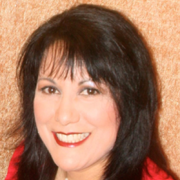 Melody Delgado holds a bachelor's degree in music from Florida State University and has taken writing courses from Charter Oak College. She continued her vocal studies at New England Conservatory. A classically trained vocalist, she has performed soprano solos at concerts and conferences along the east coast and overseas.
Along with her husband, she has overseen charity events in Florida, Massachusetts, and Mexico, which have included toy drives, foster care visits, vaccine awareness projects and medical supply distribution. In addition, she has done mission work and has assisted with benevolent projects in the Middle East.
She is also a public speaker and has addressed spiritual issues for women and topics pertaining to writers.
OOPS-A-DAISY, her upcoming humorous, inspirational novel for young readers, will be soon be released by Clean Reads. Continuing stories about the fictional nation of Brevalia will be forthcoming in her Brides of Brevalia series.
She is represented by Cyle Young of the Hartline Literary Agency, and lives in Florida with her husband and children.

---
GIVING BACK